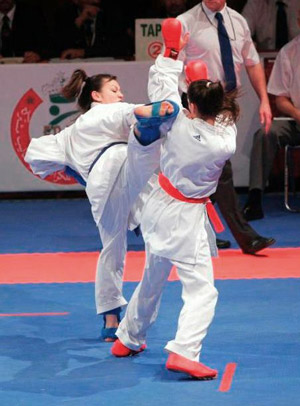 Thank you for everyone's support of the 15th anniversary of the Rocky Mountain Championship and USA Karate National Qualifier.
The Referee Course was held on May 14th with over 30 participants and the competition had almost 300 participants from 10 different states across the country! The competition started at 9:00am sharp at Monarch High School and thanks to countless hours of work done by volunteers and officials, was wrapped up by 5:00pm. The presence of three members of USA Karate's Referee Committee and many international officials enforced the quality and fairness of the competition.
Please mark your calendar for next year's championship on: May 5-6, 2012!