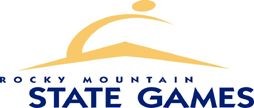 Taylor Hicks, a favorite son of Alabama whose singing earned him the Season Five American Idol crown, will be the featured performer at the Opening Ceremony of the 2011 Rocky Mountain State Games on July 29 at 7:00 p.m.
Past celebrity athletes lighting the torch include Olympians Steve Holcomb (bobsled), Rulon Gardner (wrestling), Michelle Kwan (figure skating), Apolo Ohno (short track speedskating), Derek Parra (speedskating) and Henry Cejudo (wrestling).
Athletes may still register to compete and get full details at: www.coloradospringssports.org.
The deadline for registration for the karate competition is July 27,2011. Don't miss the opportunity of marching in the opening ceremony at the world arena center, meeting the Olympians and being a part of Olympic sports in our state.