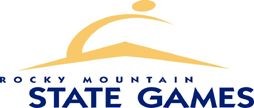 The 2012 Rocky Mountain State Games, recognized by the National Congress of State Games, a member of the United States Olympic Committee, are being hosted by I.M.A. and sanctioned by USA Karate. The karate tournament is being held in Colorado Springs on Saturday, July 28th. Detailed information is posted below:
Competition Site
Big House, 2660 Vickers, Colorado Springs
Competition Date
Friday, July 27; USA Karate Referee Course & Certification: 6:00 – 9:00 p.m. Saturday, July 28; Competition Starts: 9:00 a.m.
Participant Entry Fees and Deadlines
Registration Deadline (July 14 – July 25 by 5:00 pm MDT); $60 for the first event, $10 for each additional event. Day of Registration (July 28); $70 for the first event, $10 for each additional event. Register Online For the Karate Rocky Mountain State Games at www.tournamentinabox.com by July 25, 2012 to avoid the $10.00 late fee.
Competition Rules
USA Karate ruleshttp://www.usankf.org will govern this competition. If you are looking for the proper equipment for competition, please visit www.budomartamerica.com or contact christian@budomartamerica.com.
USA Karate Referee Certification and Audit Courses
Held July 25 at 6:00 pm MDT at the Big House Sports Complex, the audit course is highly recommended to all karate-ka, regardless of their karate rank, as well as parents of competitors, coaches and sensei, in order to learn more about the rules of traditional karate (USA Karate). This course will review the WKF/USA-NKF Rules of Competition with an emphasis of new changes to the rules. The cost for the audit course is $20. For those who chose to take the course to become a certified official and be licensed by the USA Karate Federation, the fee is $80.
Competition Schedule (Tentative)
Friday, July 27 – Opening Celebration
4:30 p.m. – Pre-Celebration staging begins at America The Beautiful Park
4:45 p.m. – Athletes gather for the Parade of Athletes (will parade into downtown Colorado Springs, with CSPD Escorts)
5:00 p.m. – Parade of Athletes from America The Beautiful Park to the corner of Colorado Ave. & Tejon St.
5:30 p.m. – The State Games athletes will parade downtown to join the Olympic Downtown Celebration
Friday, July 27
6:00 – 9:00 p.m. – USA Karate Referee Audit Course & Certification
Saturday, July 28
8:00 a.m. – Doors open & late registration begins (Registration will take place up until 1 hour prior to division start time)
9:00 a.m. – Competition begins
General Information
The Commissioner reserves the right to cancel, combine or split divisions based on the number of entrants and to ensure a safe and challenging competition with total fairness for any and all ages. Staging will be run similarly to the National Championships.
Commissioners
Cyrus & Faye Madani, fmadani@imakarate.com , (303) 665-0339